Saturday Blog Dump: Derek's Borgata Run, Top 15 Referrals, and Pauly's Pub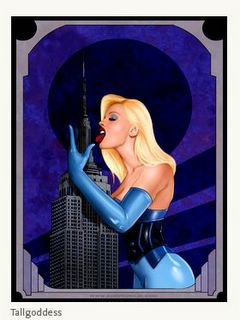 First of all, congrats to my brother
Derek
, who took second place in a MTT super satellite on
Full Tilt
last night. He won a seat into the WPT Borgata satellite, which will be running today at 3pm ET. Stop by
Full Tilt
today and sweat him! I'm already scheduled to cover that tournament, it would be cool if he wins a seat.
Top 15 Referrals
I'd like to take time out and personally thanks everyone for sending me traffic:
1. Las Vegas and Poker Blog
2. Guinness and Poker
3. Up for Poker
4. Card Squad
5. Joaquin 'The Rooster' Ochoa
6. Wil Wheaton
7. Double As
8. Aaron Gleeman
9.Professional Poker Player aka Chris Halverson
10. Poker in the Weeds
11. Joanne
12. Bad Blood on Poker
13. Life, Universe, Poker
14. Grubby
15. Poker Nerd

Are You Ready for Some Football?
The rosters are set. The fifth annual Pauly's Pub Football Pool is underway. We have a record 32 teams (plus Mrs. McNabb) vying for the prestigious "Pauly's Pub Cup." Who's gonna win it this year?
big papi (Brad S.) *** 2004 Champion ***
Oyster Bay Moore (Joe Moore) *** 2003 Champion ***
Chico's Bail Bonds (Derek)
Speed & Weed (Armen)
Marlboro and Lungbutter (A. CantHang)
Coach's Picks (Coach)
Running Back Ribs (Schanzer)
I Like Pie (Drizz)
Well Tank's for Nuttin' (Jerry)
Austin Drunk (Matt S.)
Acrobatic Ass Assassins (Flopbot)
Chumpon Chum (Senor)
2 Knuckles Deep (Daddy)
Fat Man in a Trench Coat (BigMike)
What the deuce? (Landow)
jonbenet's panties (Iggy)
World of Dorkcraft (Poker Geek)
Spasmodic Reindeer (Poker Nerd)
Big Ole Good-ens (Mas)
El UnderGARmenTE (Ugarte)
Danger Bees (Joe Speaker)
BigBoobsMcGee (April)
Area Residents (GRob)
Buckeyes (Ferrari)
CornRowsNCrunkJuice (Spider)
Professional Poker Player (Chris Halverson)
Jetsetters (Gil)
Sycophantic Sheep (Boy Genius)
Reedy River Cards (Otis)
SweetlyRetarded (Bobby Bracelet)
JustaDrunkCanuck (Joanne)
Killer Beas (JK)
LetMeHearYourBattleCry (W. McNabb)
The Redneck Riviera (Pauly)

I want to thank everyone for participating. Best of luck this year. 2004 champion Brad S. is back to defend his title. His team Big Papi is technically the team to beat. If you have not paid me yet, then what the fuck are you waiting for?
A Word From Our Sponsors
By the way,
Titan Poker
is full of awful players. Take advantage, especially in those soft MTTs and SNGs. I have lurking around those shallow waters all week. I know that a few other sharks like Joanne and Spaceman have also been feasting on the fish on
Titan Poker
.
You really should consider signing up today.
Titian Poker
is offering a sign up bonus of 100% up to $500. That's a kick ass deal.
They also run a special promotion. If you win 6 "Rio" SNGs, then you win the progressive jackpot. Right now it's at $40,000. If you win 5 "Maui" SNGs, then they give you a jackpot of $18,000. That's not too bad considering its a $5 SNG and the juice is only 75 cents! I won two in a row the other day then bubbled out of the third.
Updated List of Online Charity Poker Tournaments
Where: Full Tilt Poker
When: Sunday Sept. 11th at 4:30pm ET
How Much: $20 + $10
Note: Full Tilt will match your $10 entry fee and that will be donated to the Red Cross' Hurricane Relief Fund.

Where: Poker Stars
When: Monday Sept. 12 at 9:30 ET
How Much: $5

Where: Poker Stars
When: Wednesday Sept. 14 at 9:30 ET
How Much: $20

Where: Poker Stars
When: Thursday Sept. 15 at 9:30 ET
How Much: $50

Where: Poker Stars
When: Friday Sept. 16 at 9:30 ET
How Much: $100

Note: Poker Stars is only adding one cent per player to the prize pool and the remainder of the money collected will go to the American Red Cross. For more information visit Poker Stars blog.
I signed up for the first two Poker Stars ones and will be posting and folding my blinds.
That's it for now.... I'll be leaving for Europe in 36 hours.